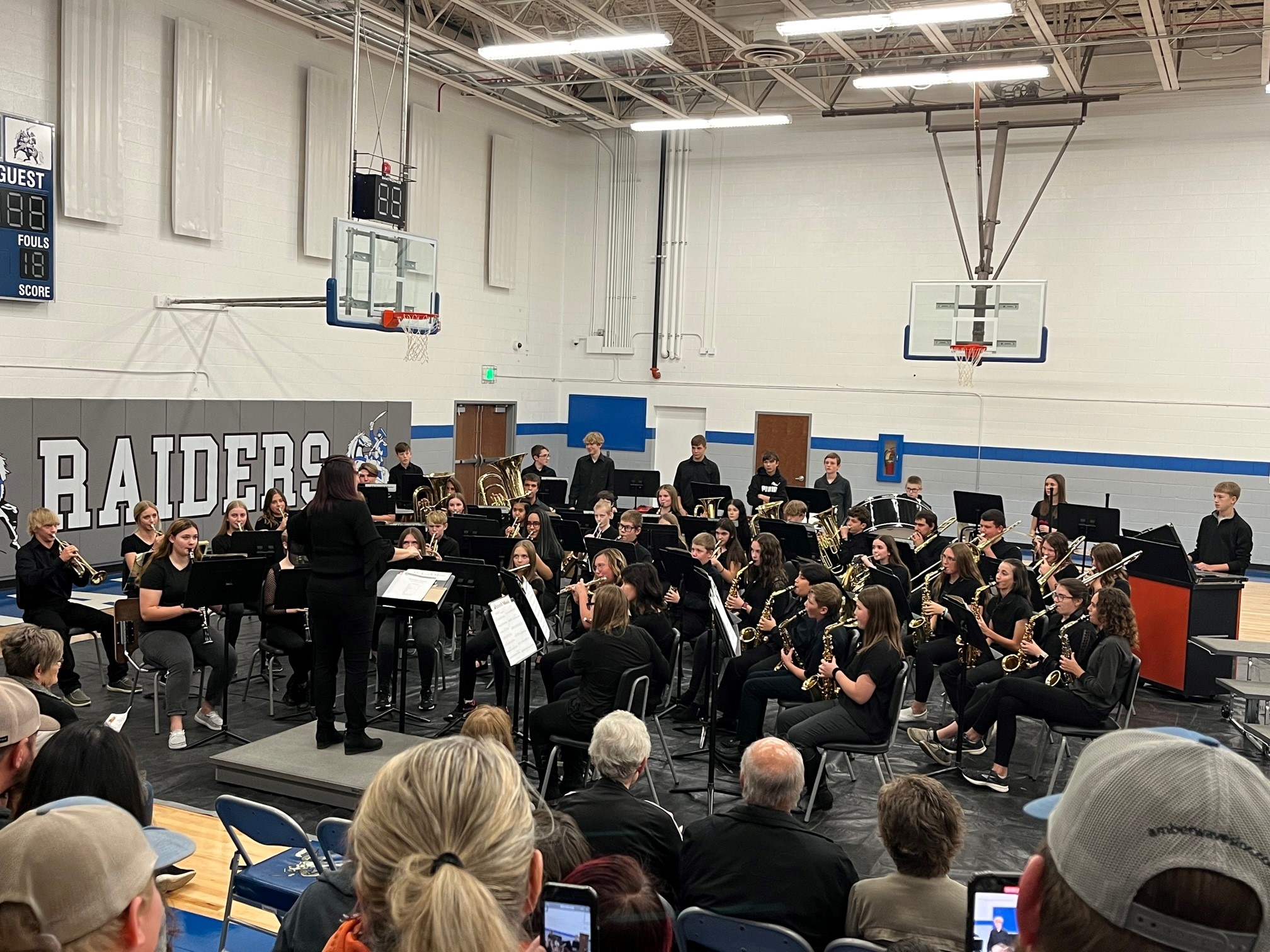 High School Band

Band Christmas Concert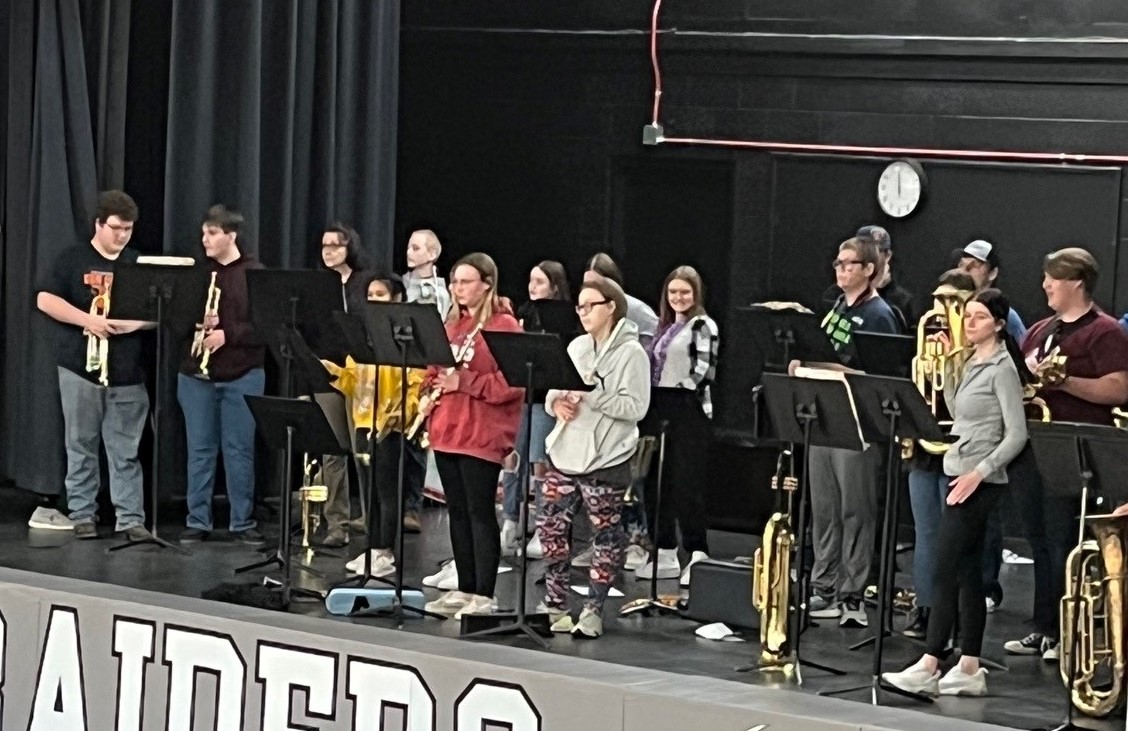 Pep Band

Senior High Choir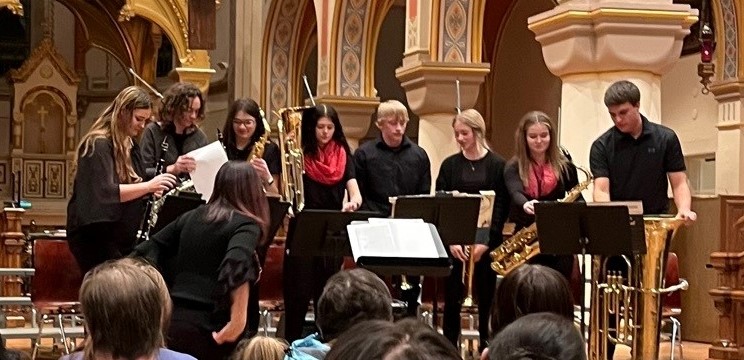 Junior Class Ensemble - Christmas Concert 22-23

Jr. High Choir

Jr. High Choir - Christmas Concert 22-23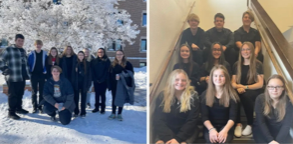 Northern Plains Music Festival
Right picture -
Back: Matthew Aune, Bradley Stockert, Matthew Pretzer.
Middle: Jocelyn Redka, Janneth Murillo, Jenna Schutt.
Bottom: Payton Taylor, Evelyn Kuntz, Jordan Young.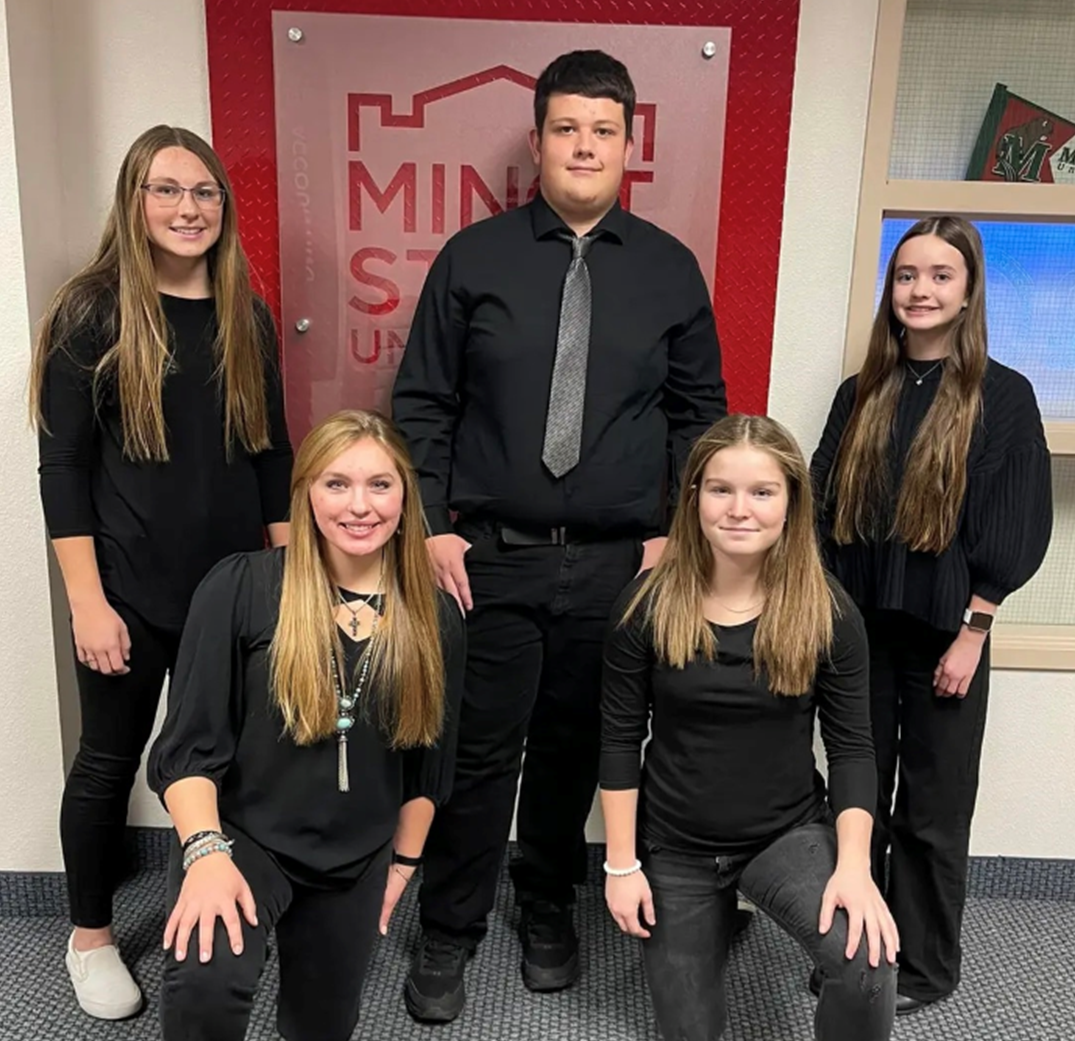 NW Music Festival Participants
Standing: Jenna Schutt, Bradley Stockert, Jocelyn Redka
Kneeling: Aubrey Hoff and Evelyn Kuntz
2nd - 4th Grade Christmas Musical
Second, third, and fourth graders performed their Christmas musical on December 20th. There was a very big chill in the air but that didn't stop the Christmas spirit in the TRE gym. Great job!
Crazy Carols!
By Sally Albrecht
The First Snowfall (The First Noel)
They Test You Merry Gentlemen (God Rest You Merry Gentlemen)
Our Good Principal Looked Out (Good King Wenceslas)
Soloists:
Hudson Dukart
Breanna Hoff
Keira Potter
Ethan Reisenauer
Clean the Halls (Deck the Halls)
Why Can't You Just Sit Still (Still, Still, Still)
Soloists:
Liza Johnson
Della Gordon
Raelynn Gullickson
Joy to the World, My Shopping's Done (Joy to the World)
Rap on the Rooftop (Up on the Housetop)

Grades 2-4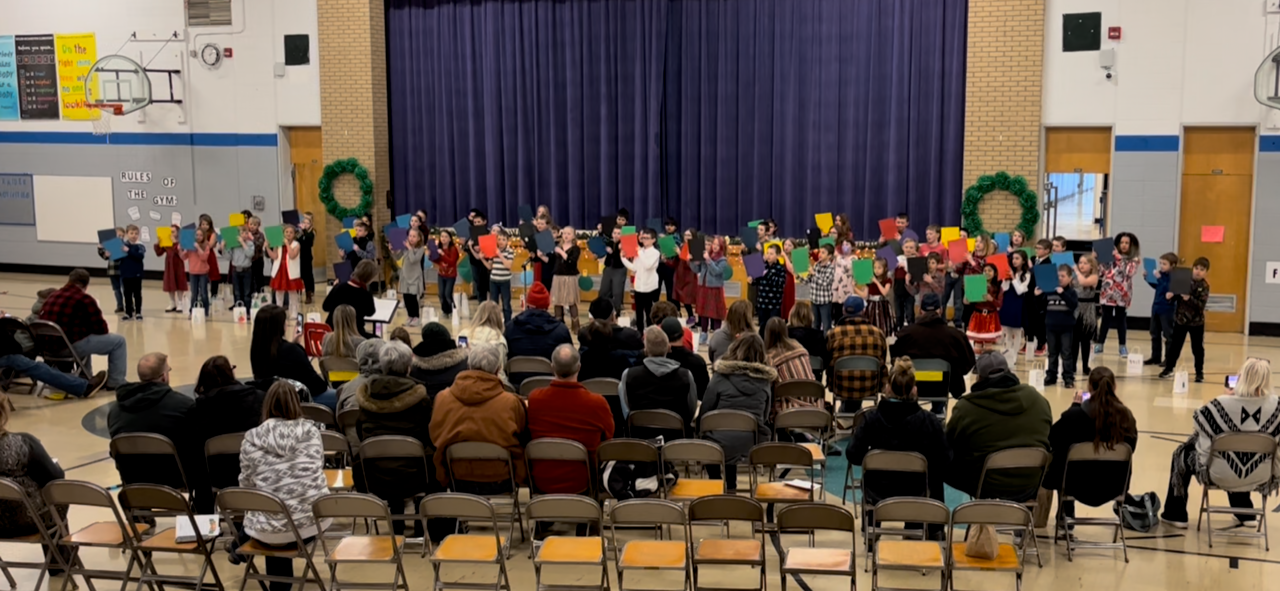 Kindergarten & First Grade Christmas Program
Kindergarten and first grade performed "A Mix of Favorite Carols" on December 20th. What a great performance and all their hard work paid off.
Up on the Housetop....................Benjamin Russel Hanby
Comin' Down the Chimney………......Traditional/ Adapted
Instruments:
Drums... Story Hueske, Ella Kuntz
Guiro...Jack Dassinger, Sutton Paulson
Wood Blocks...Atley Hoff, Ryan Carver
New Teeth .........................................................D. Gagne
Kleiner Tanz (Little Dance) .......................German Dance
Nuttin' For Christmas ….........Sid Tepper and Roy Bennet
Just One Candle … Image..............................................D. Gagne